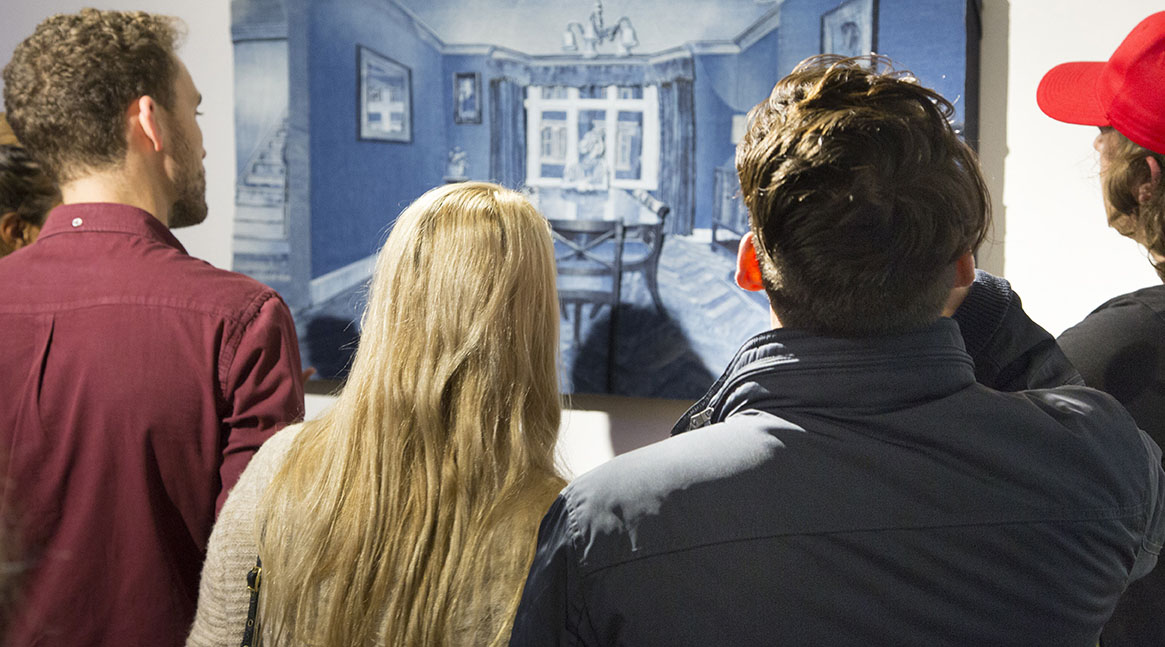 Opening on the 15th November 2016 with the Catto Gallery. A three year hiatus from London combined with the press coverage of the new exhibition brought hundreds of people out to get get a glimpse on the opening night.
photo credits | Emil Langvad | Exposure Photography | The trusted iphone
BBC London's Art Correspondent Brenda Emannus
Ian being interviewed by Chuckie Visions Millie Celeste
Ian Berry Interview with Chuckie Vision
Ian filming with Chuckie Vision
Artist Olivia-Fayne Martinique Lamb with Morley Dave, founder of Lollop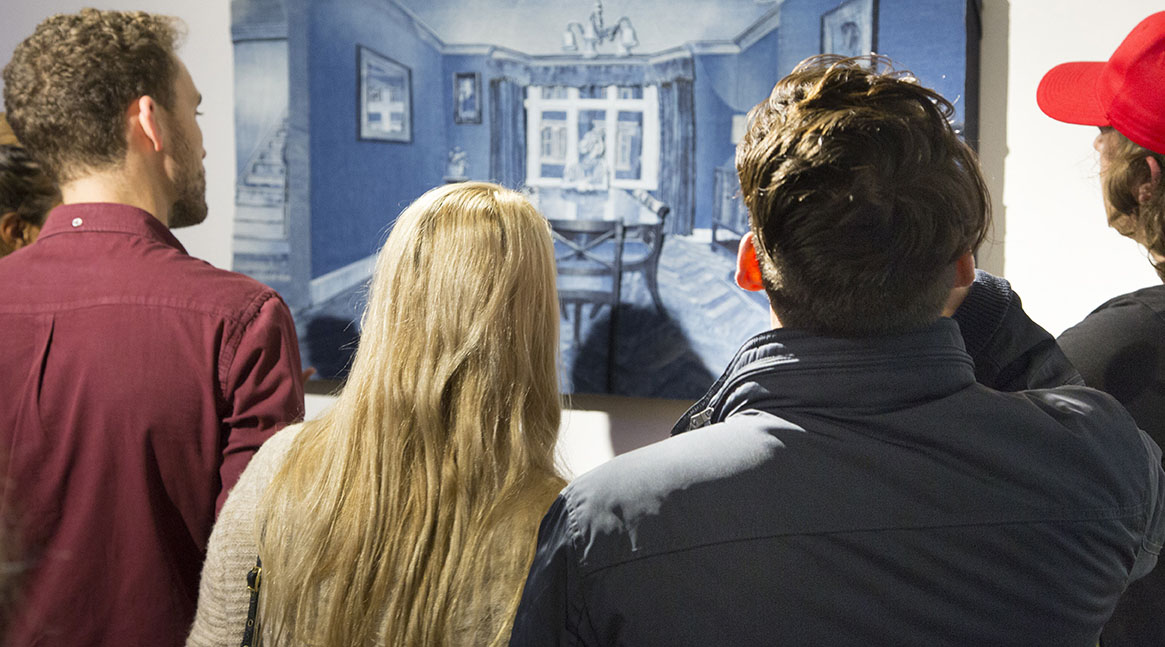 Designer Helen Jenkins studying 'Everything in its right Place'
Ian talking to Annica Gavelin who flew from the north of Sweden with her dught to come to the exhibition, her second. To show her commitment she even brought 30kg of jeans with her!
Åsa with Sleeping Alone that she posed for
Singer/Songwriter Newton Faulkner viewing, Behind Closed Doors
Designer Matt Croft and Swede Alex Carneby viewing Sleeping Alone
 
Angela with the piece she modeled for
Ian with the BBC presenters and production team, Mike McKenzie, Brenda Emmanus, Jo Good and Gurpreet Sokhi.
fellow textile artist, Kate Jenkins
Alexandra Aparicio with the piece that she modeled for
Vocalist Kelli-Leigh may not have won an Oscar like some of the others in attendance, but she has performed there! A seriously talented lady who you will have heard the voice, even if you don't know the face. Being the vocals for many Number One hits in the UK and across Europe - oh and a Billboard Dance Chart top spot with 'I Got U'
Sophie, who posed on the stairs.
Karen Egan studying a Launderette work
Guernica Mancini with the piece she modelled with. Guernica is lead signer with the Royal Ruckas
Fashion Designer Jens Ingebretsen came from Norway to see the show. Jens owns the brand Sons of Christiania.
Kate, who posed for this Barbican scene
Model Fiona with her piece
 
Ian Berry with his parents Eddie and Christine
Actress Holly Weston in the Launderette Installation
Artist Olivia-Fayne Martinique Lamb with Azure Peace
Big Brother's Mo Mo with Ian in the launderette
Ian with Jason McCartney MP for Colne Valley. #handsoff HRI is the campaign to save the A&E at Huddersfield Royal Infirmary which Ian had denim 'stickers' hanging in the launderette.
WGSN's Denim Editor Samuel Trotman
Musician Guernica modeled in the bath for this piece.
Åsa posing with her posing in the bed for Sleeping Alone
The light goes off to get the people to know its 'time'